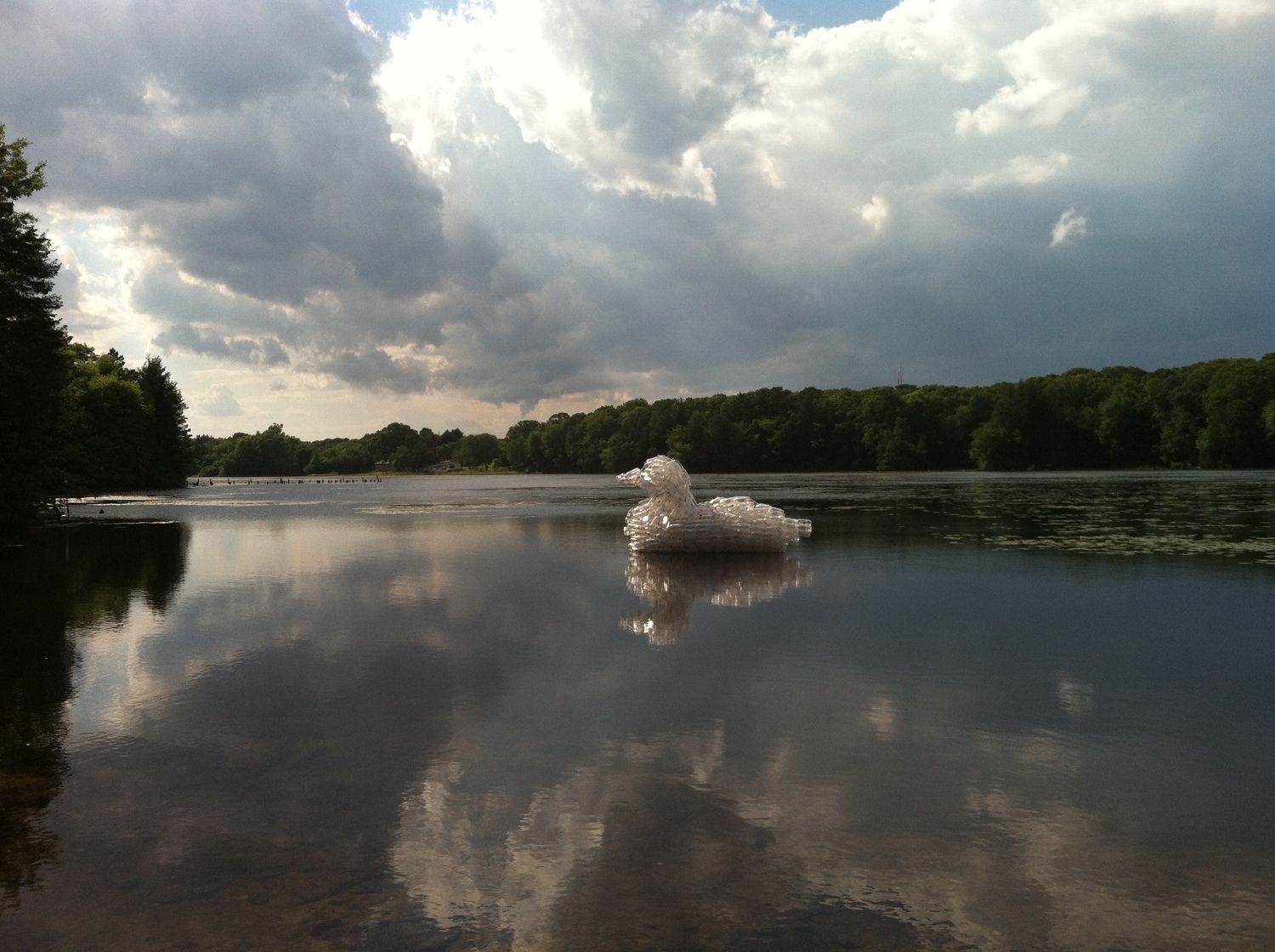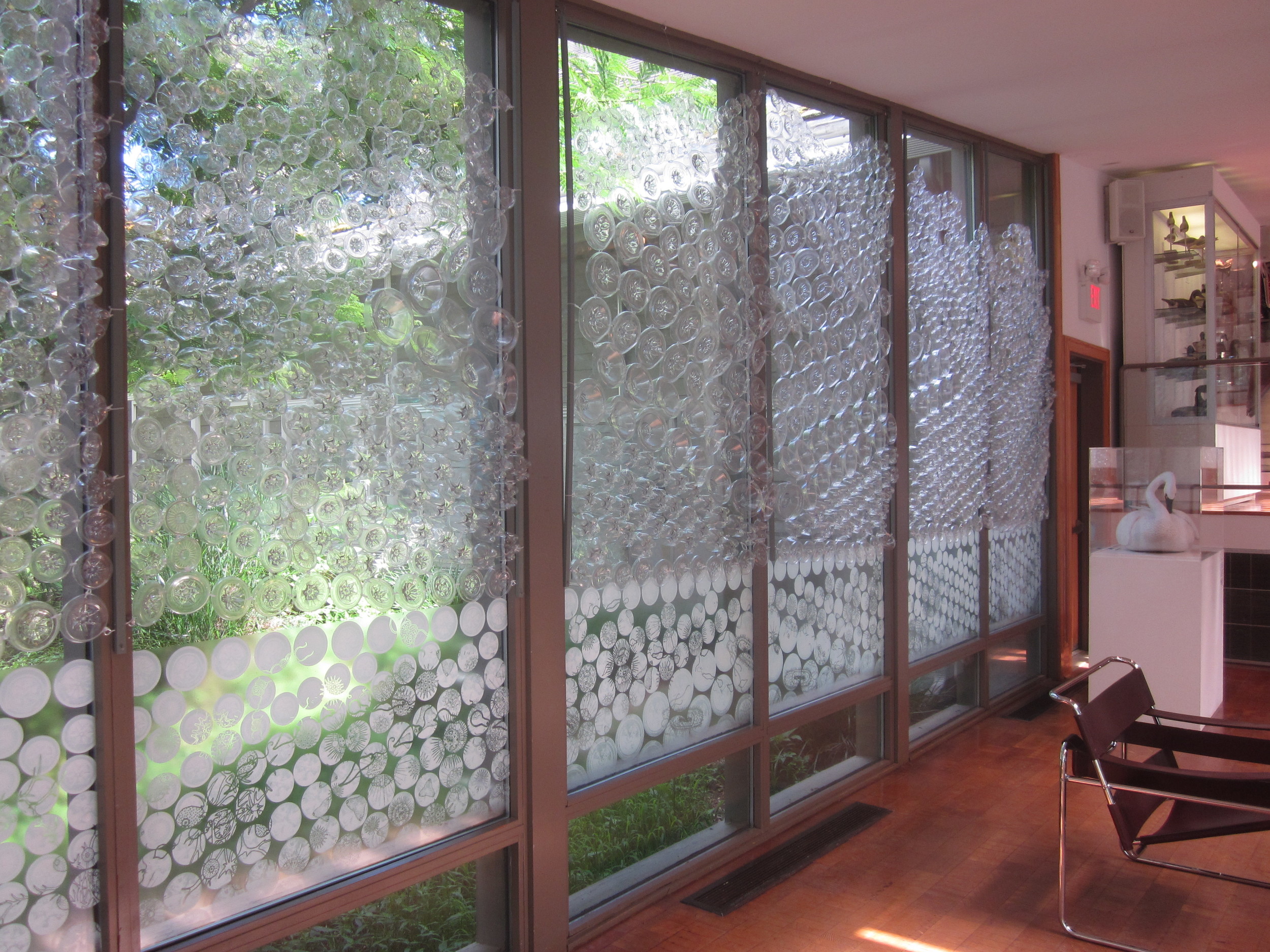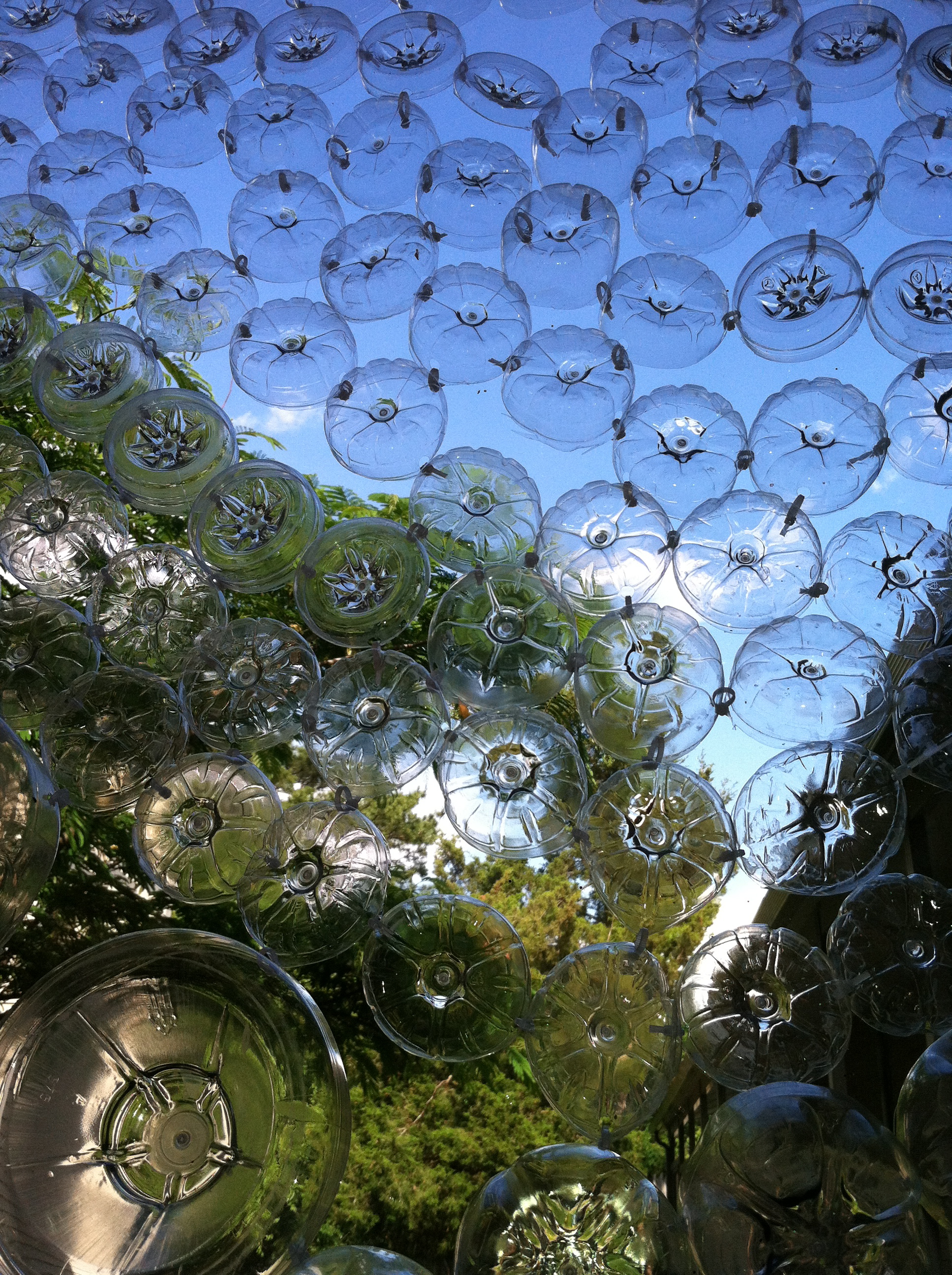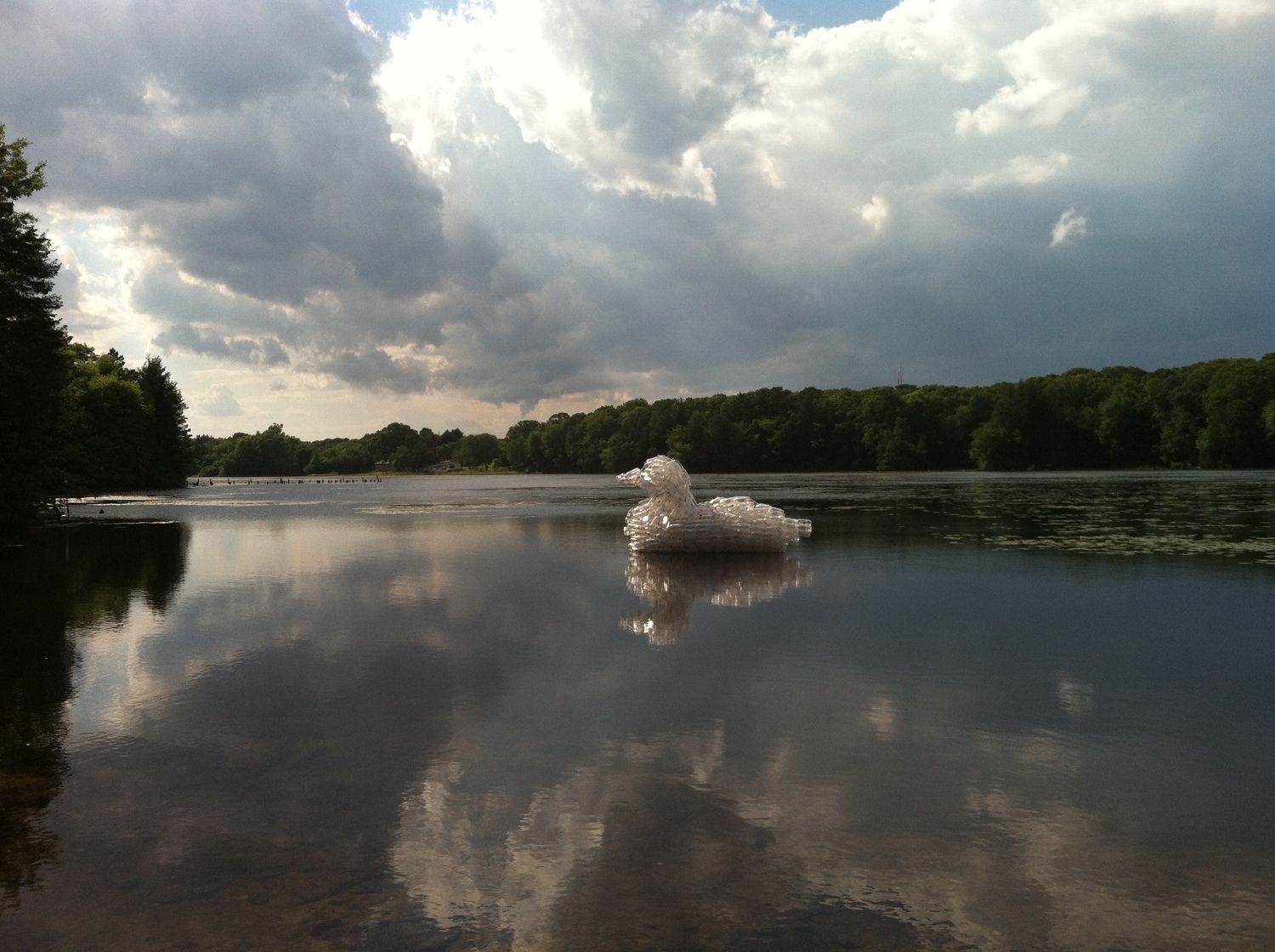 Water: Illusions of Purity
multiple parts, duck is 8' x 10' x 15'
site-specific installation for
The Noyes Museum and Forsyth Wildlife Refuge, Oceanville, NJ
recycled plastic bottles, printed vinyl, water
"Water: Illusions of Purity" is a multi-part site-specific installation that addresses our understanding of water use on both a local and global level.
The installation responds to the Noyes Museum, and its unique setting, perched on the edge of Forsythe Wildlife Refuge with picturesque views of Lily Lake, and to its original purpose as both an art collection and a decoy collection.
Sculpting with the discards that result from the pursuit of purified drinking water, plastic bottles, the installation fills the generous windows of the museum's central gallery as it descends to the lake, and culminates on the lake itself with an over-sized duck decoy that floats serenely on this body of water, used by the Refuge to moderate appropriate water levels for migrating birds on the Atlantic Flyway. Ultimately, the installation ties our local consumption habits to potential changes in our oceans by way of whimsical juxtapositions.
Water: Illusions of Purity, upper level atrium
spring water bottle label image composed of thousands of bottles, filled with dye above the horizon, reflection below colored by floating plastic water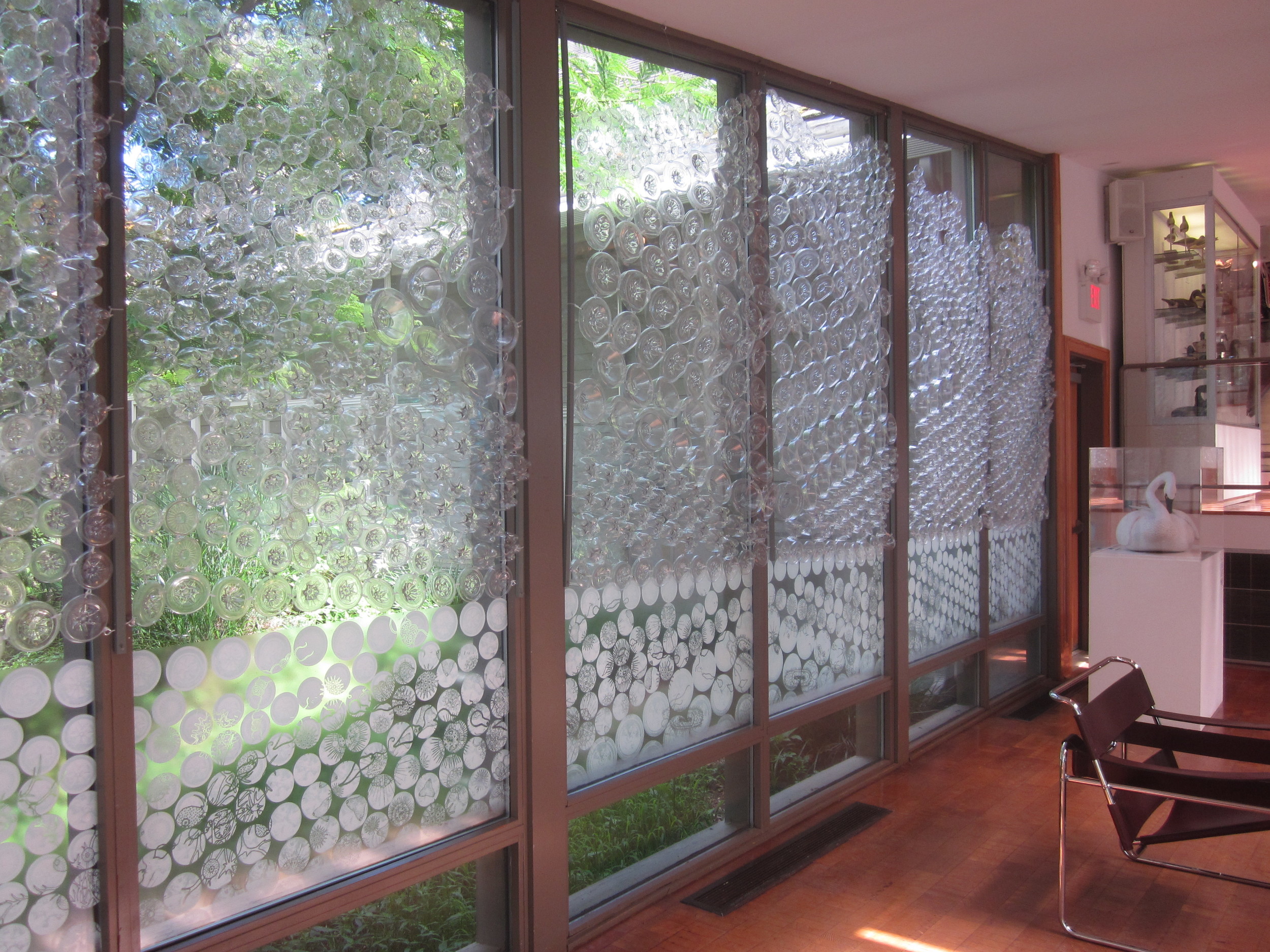 Water: Illusions of Purity, mid level atrium
recycled bottle bottoms above horizon, reflection below made of microscopic water organism imagery juxtaposed over bottle images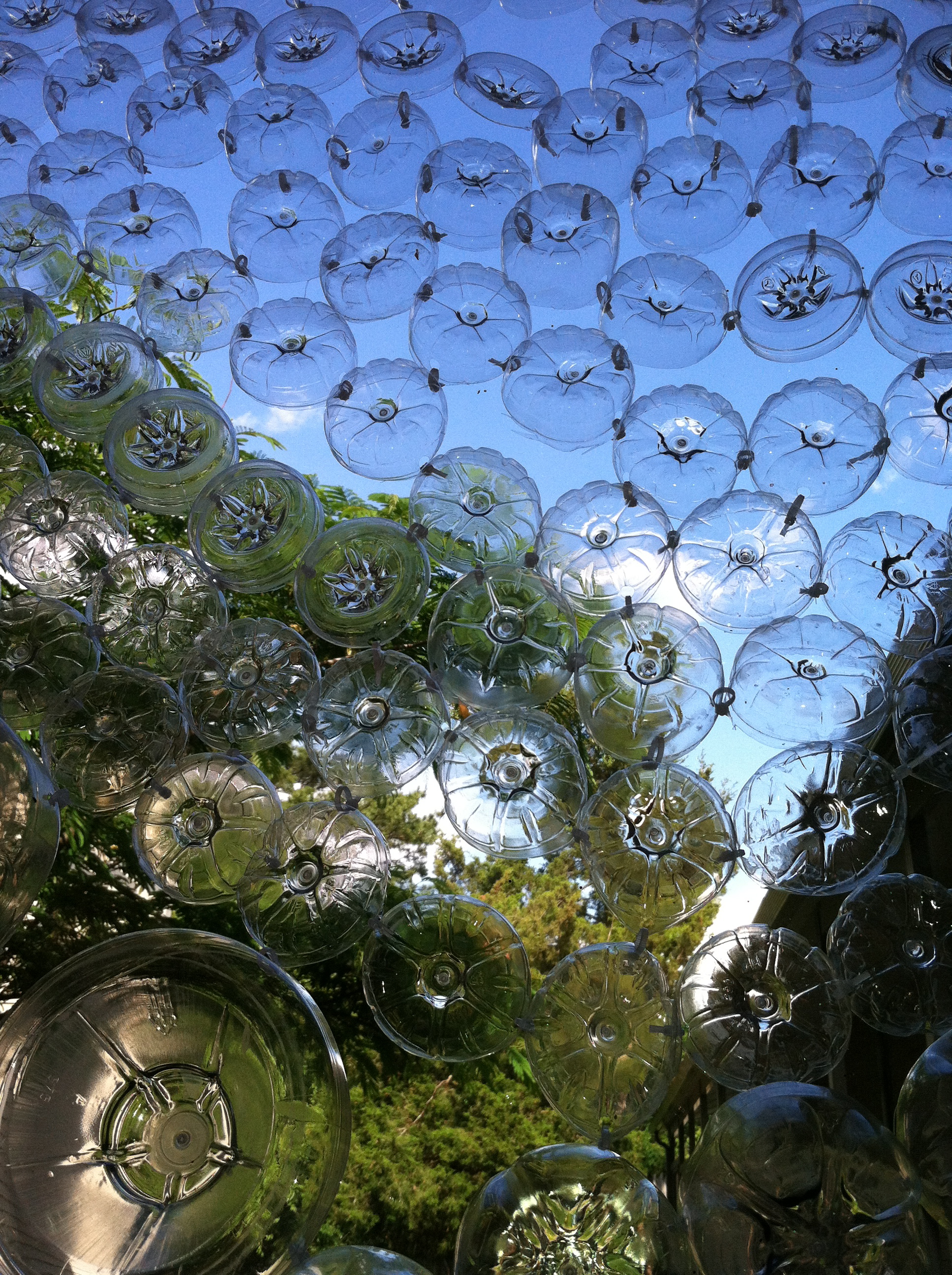 Water: Illusions of Purity, bottle bottom detail
water: illusions of purity, window detail
microscopic water organism imagery juxtaposed over bottle images
water: illusions of purity
view through bottle bottoms to duck in lake beyond